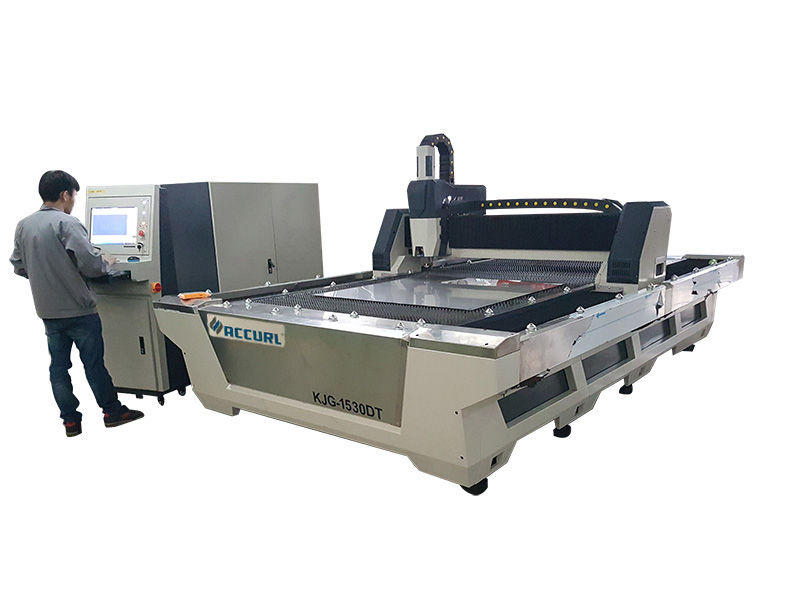 Information:
---
Masjien vir die sny van veselaser is designed for cutting of the laser equipment, applicable to all types of metal (including precious metal), plating materials, coating materials, coating material and sheet cutting. Stable and reliable operation of the equipment, processing good quality, high efficiency, simple operation and easy maintenance.
Masjien vir die sny van veselaser with the advantages of proportional valve:
☆Gas components imported from Germany Rexroth, AirTac and so on
☆Flexible: nitrogen, oxygen, air free choice
☆Low pressure cutting pressure is automatically controlled by the proportional valve
☆ Help improve the cutting process and high-quality cutting quality
☆ Special processing capacity: iron angle / thick plate holes
☆Reduce the manual adjustment work, improve production efficiency 30% to 50%
☆ Save 20% to 40% gas consumption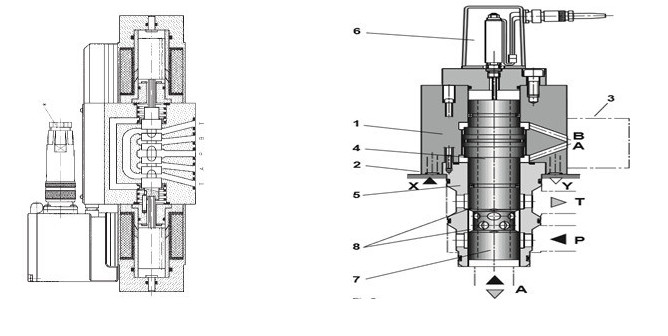 ---
(1) Masjien vir die sny van veselaser is for metal precise cutting powered by fiber laser technology. The quality fiber laser beam results in faster cutting speeds and higher quality cuts compared to other cutting solutions. The key advantage of a fiber laser is its short beam wavelength (1,064nm). The wavelength, which is ten times lower than that of C02 laser, generates high absorption into metals. This makes the fiber laser become a perfect tool for cutting metal sheets of stainless steel, carbon steel, mild steel, aluminum, brass, etc.
(2) Die doeltreffendheid van 'n vesellaser is groter as die tradisionele YAG- of CO2-laser. Die vesellaserbundel kan reflektiewe metale met baie minder energie sny, aangesien die laser opgeneem word in die metaal wat gesny word. Die eenheid verbruik min tot geen energie as dit nie aktief is nie.
(3) 'n Verdere voordeel van vesellaser is die gebruik van hoogs betroubare enkele emittordiodes met geprojekteerde lewensduur van meer as 100.000 uur aaneenlopende of gepulseerde werking.
(4) ACCURL Laser software allows for the capability to control power, modulation rate, pulse width and pulse shape giving the user full control of the lasers capabilities.
Spesifikasie
---
| | |
| --- | --- |
| Laserkrag | 500W-1500W |
| Processing range | 3000mm * 1500mm |
| X-axis stroke | 3050 mm |
| Y-axis stroke | 1530mm |
| Z-axis stroke | 100mm |
| X/Y-axis  positioning accuracy | ±0.03mm /m |
| X/Y-axis worktable repeating positioning accuracy | ± 0.02mm |
| X, y axis max. linkage speed | 110m/min |
| Max. versnelling | 1.2G |
| weight | 4800Kg |
| The workbench max. load | 400Kg |
| The whole machine covers an area of | 4800mm*4800mm |
| Main power supply protection rating | IP54 |
| verkoeling | Waterverkoeling |
monster
---
Why choose Accurl
---
1,We are factory of vesel laser snymasjien for 10 years,we believe we can produce a good quality mnachine for every of our customer.
2,Quality is the life of our factory, We don't sell the lowest price machine, but we sell the best quality machine.
3, While we also supply free after we service forever,We have very experience engineer 24 hours online, so any doubts, just usknow, we will give you solutions in 10 minuts.
4,Intelligent servo exhausting system for dust extraction and clean working.
5,Automatic proportional valve for better and high precision cutting! Max. 50% gas saving! 10% labor cost saving!
Basiese inligting
Lasertegnologie: Lasbeheer-foutknipsel
Driving Mode: Gear and Rack
Control Software: Fscut
Machine Power Supply: 380V, 50Hz/Three Phase
Lasertipe: vesellaser
Max. Accelerated: 1.2g
Laser Source: Laser Source
Cutting Thickness: S/S 0-10mm
IP Degree: IP54
Servo Motor: Import
Positioning Speed: 110m/Min
Handelsmerk: ACCURL
Transport Package: Exporting Standard Package
Specification: About4.8t
Origin: Anhui China
HS-kode: 8456100090
---